Our Providers
Dr. Chaudhry at Renew Plastic Surgery
Dr. Arif Chaudhry
Dr. Arif Chaudhry is a Mayo Clinic fellowship-trained plastic and reconstructive surgeon.
Dr. Arif is classically trained in both general surgery as well as cosmetic and reconstructive surgery. His emphasis is on cosmetic and reconstructive breast surgery, but he is experienced in all aesthetic body surgeries. Patients praise Dr. Chaudhry for the combination of artistry, technical skill and bedside manner all of which combine to make plastic surgery a positive, affirming experience for his patients.
Dr. Chaudhry Education and Professional Credentials
2019 – 2020 Aesthetic and Reconstructive Breast Fellowship, Partners in Plastic Surgery, Grand Rapids, MI
2016 – 2019 Fellowship in Plastic and Reconstructive Surgery, Mayo Clinic, Rochester, MN
2015 – 2016 Chief Resident in General Surgery, Sinai Hospital of Baltimore, Baltimore, MD
2011 – 2015 General Surgery Residency, Sinai Hospital of Baltimore, Baltimore, MD
2009 – 2010 General Surgery Residency, Beth Israel Medical Center, New York, NY
2008 – 2009 General Surgery Residency, St. Luke's Roosevelt Hospital, New York, NY
2002 – 2007 St. George University School of Medicine, Grenada, West Indies Doctor of Medicine
1999 – 2002 St. George University School of Medicine, Grenada, West Indies Pre-Medical sciences
"Dr Chaudhry is amazing! He is not only a surgeon but an artist. I had 2 prior surgeries by a different surgeon that made me lose my sense of self, my confidence and I was always uncomfortable because of how they looked and how hard my breasts felt. I was very nervous to have another surgery, but I am so happy I put my trust in Dr Chaudhry. He has given me my life back. I highly recommend him, you will not be disappointed!"
Meet the Rest of the Team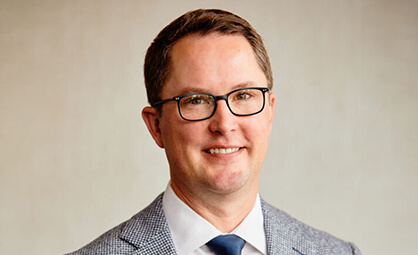 Dr. Justin Wudel
Justin M. Wudel, MD, is one of a select few fellowship-trained Facial Plastic Surgeons in the Twin Cities. He focuses on the vision his patients have, and then creates and carries out meticulous care plans to achieve the look they desire.
Jordan Peters, RN
Jordan Peters graduated with a Bachelor's degree from the University of St. Thomas and a nursing degree from Rasmussen College.
Denise Bona, AP
Denise Bona is an AP Aesthetician and Certified Laser Specialist. She is highly skilled, compassionate and dedicated to enhancing every client's health and well-being.